Watch Face Studio (WFS) lets you test your watch face both within the tool and on a device.
Test in Watch Face Studio
In WFS, preview your watch face in the run panel on the right side of the screen.
Capture your work
Take a screenshot of your watch face preview and save it as an image. You can use this as the preview image of your watch face when you upload it to the Play Store.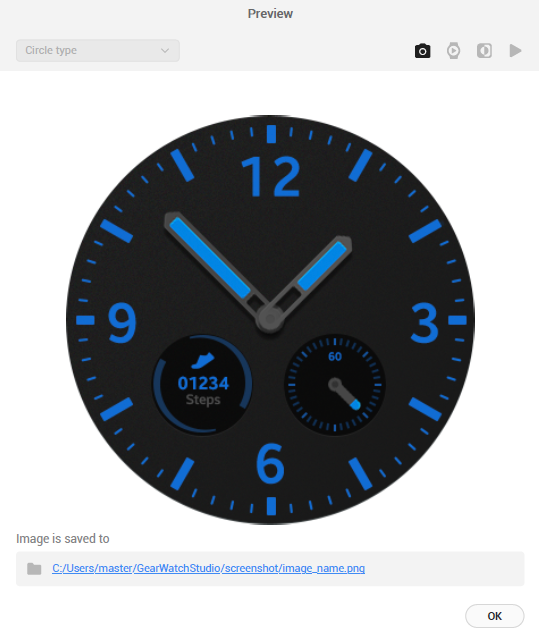 Preview your always-on watch face
Preview the always-on version of your design and check the Current On Pixel Ratio. Keeping this ratio lower than 15% saves battery life.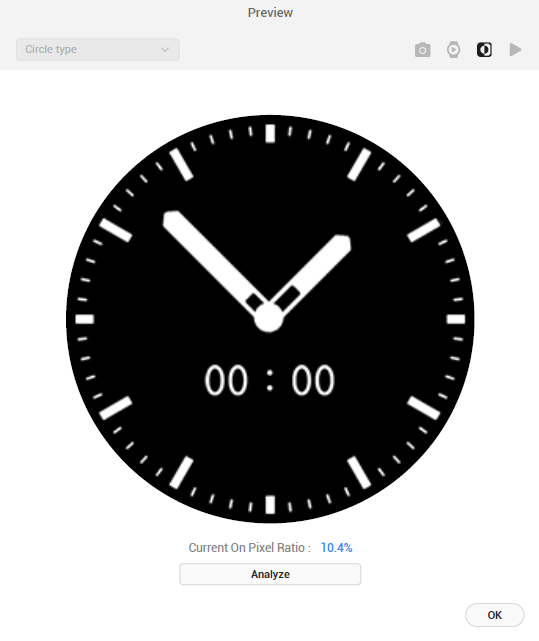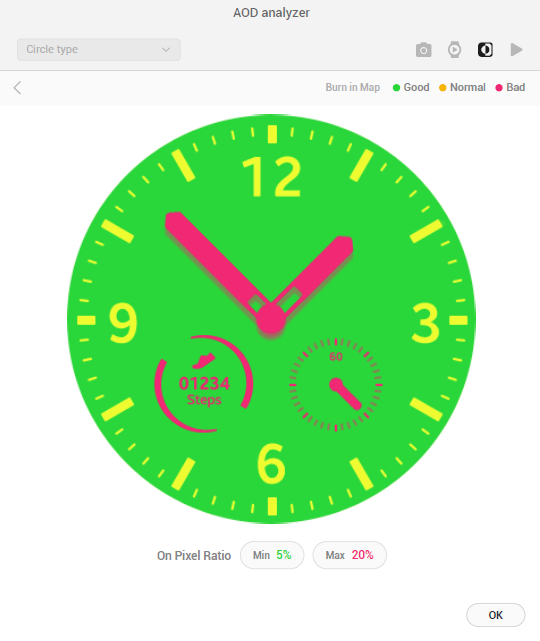 Preview on watch
Switch the watch preview to show your watch face with a device and strap. Click through the watch options to preview your watch face on different device simulations.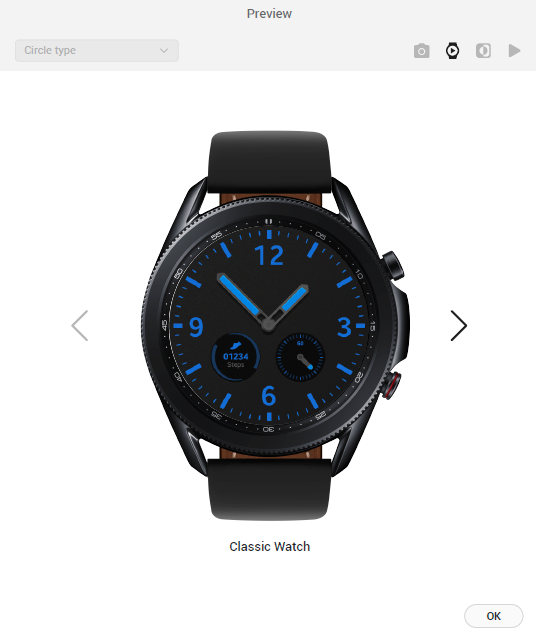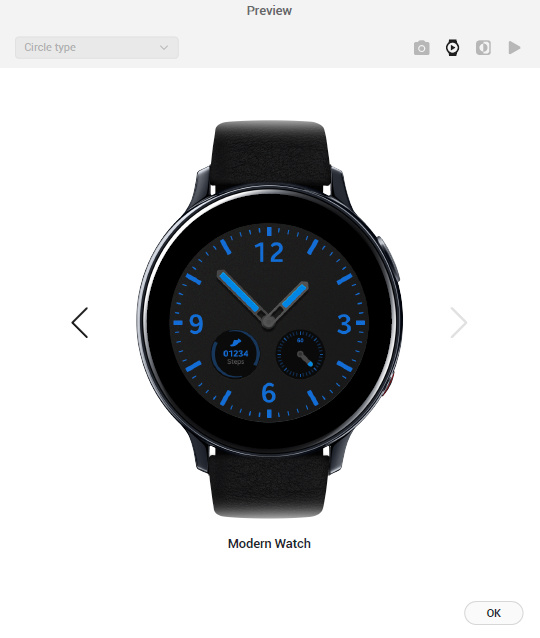 Connect physical devices for testing
It's often useful to test your watch face on a physical watch or with a paired mobile device.
Before you connect through your phone, enable debugging on both your watch and your phone. Ensure that your phone and watch are connected to the same Wi-Fi network as your computer.
Connect your watch, phone, and computer using the following steps:
Pair your watch to your phone using Bluetooth.
Connect your phone to your computer using the appropriate cable.

Open debugging over Bluetooth on your phone. On your watch, enable debugging over Bluetooth in advanced settings:

In WFS, select Project > Run on Device.

Select your paired phone from the device list.

Select your paired watch from the device list and connect it to WFS:

If your watch doesn't appear in the list of devices, click Scan and wait until your computer scans for devices:

If the scan doesn't find your watch, click Enter IP address, enter your watch's IP address manually, and try to connect again: